1974 Ford Escort mk1 - Second Rebuild
I had run the Escort in its original 1600cc configuration for a year or so, and though it was fun, I new in around 2003 that I wanted more. We talked over what exactly to do with it and settled on doing an engine conversion that lots of others were doing at the time - fitting the Vauxhall/GM 'Red top'.
The Red top is a fairly strong engine, with a 16v cylinder head designed (and produced, in some cases) by Cosworth. It's pretty similar to what a road-going, normally aspirated Cosworth YB engine would be, with a healthy 150bhp as standard.
At the time the engines were fairly easy (and cheap) to get hold of (times have changed!) - the only real issue being the custom bellhousing, clutch and bearing needed to mate the Vauxhall block to a Ford gearbox. Many people do these components now, but at the time SBD Motorsport were the only people with the parts available off-the-shelf.
Engine Removal
Removing the original crossflow engine:
The Vauxhall engine can be ECU driven, but we didn't have the budget for that so we stuck with a a distributer - which meant cutting back some of the bulkhead for clearance. We are starting to cut!
New crossmember fitted: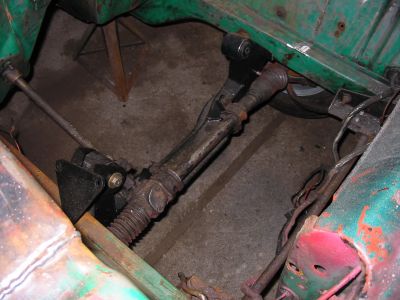 Trial fit of the replacement engine:
Engine bay repainted and starting to dress the engine:
Gearbox & Transmission Tunnel
Rear Axle
Although the original axle would have probably taken the power of the new engine, we decided to uprate it to the much stronger (and wider) Capri 2.8 'Atlas' and fit a strong single piece propshaft: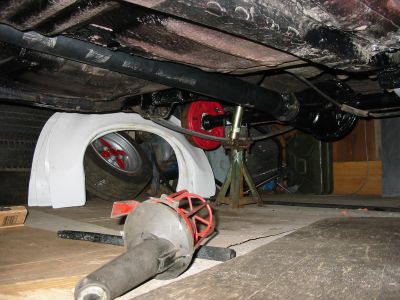 Front Brakes
Refurbishing a set of Austin Princess 4-piston calipers:
Calipers fitted to the Capri 2.8 struts and vented front discs: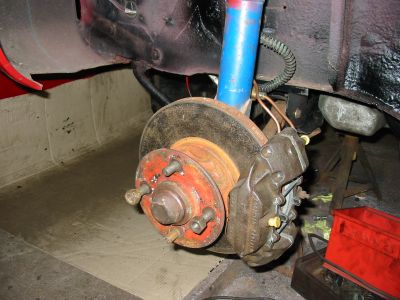 Wing / Wheelarch Extensions
Probably the biggest job of all… in hindsight (and with enough money, which I didn't have at the time!) these should really have been done in steel, not GRP. But, when you're a recent graduate on the bottom rung of the ladder, you do what you can: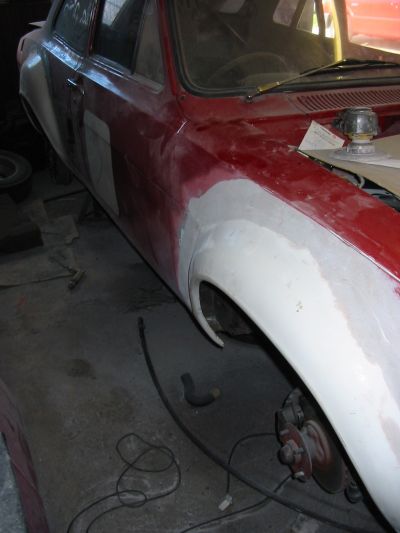 Interior
Interior we kept pretty simple - stripped the original paint off, painted it white and fitted a rev counter (the 1300XL didn't have one in its original gauge cluster) as well as a basic centre console with battery cut-off and an Omex rev limiter, since the engine would have no other form of safety from over-rev.
Final Specification
1974 Ford Escort mk1
Chassis stitch welded as per Ford 'blue book'

GRP bubble arch extensions fitted

2.0 16v DOHC Vauxhall Astra GTE/Calibra/Cavalier GSi 'Red top' engine

Ford Sierra Type-9 5 speed gearbox

Twin Dellorto DHLA 45 sidedraught carbs

Facet solid state fuel pump

Adjustable fuel regulator

Capri 2.8 Atlas rear axle with 4.1:1 final drive

RS 'anti-tramp' bars

Capri 2.8 rear drums

Single piece heavy duty propshaft

Heavy duty single leaf springs

Gaz adjustable rear dampers

Capri 2.8 Bilstein front struts

Austin Princess 4-piston calipers with vented discs

Double width/Anti-dive front anti-rollbar mount

Twin-cam / heavy duty front anti-rollbar

Compomotive MO 8×15 wheels, alloy extensions on front hubs

205/50×15 tyres
Completed Images